AF024: Ages of Blood "Pagan Medieval Aristocracy"
AF024: Ages of Blood "Pagan Medieval Aristocracy"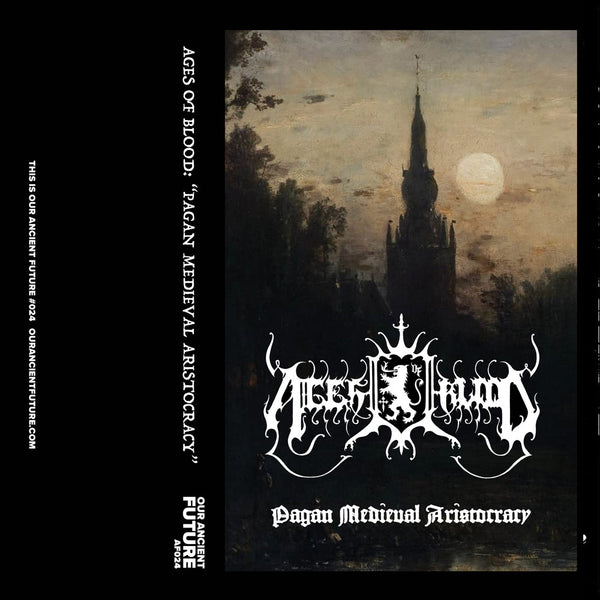 Darkly entrancing and unpredictable yet calling deeply upon the blood, Pagan Medieval Aristocracy, the debut EP from Argentinian black metal mage Ages of Blood, shines like a weapon magical and unbreakable.
Written and recorded by guitarist/vocalist/keyboardist Beleunpest with the help of his accomplices, drummer J.M. and bassist S.A., Pagan Medieval Aristocracy brings a sound that seems to come from a faraway hinterland where black metal is not new, but rather centuries practiced.
Finally on cassette, this eight-track-long version of Pagan Medieval Aristocracy represents the original four demo tracks released May 2020, along with "Black Harvest" and three more songs from the PMA sessions.
Consistently across this now full-length-sized debut, Ages of Blood attack the idea of melodic black metal with riffs like swords aloft, drums like the kicking of a battle steed riding over the falling, bloody ranks.

Edition of 150 / Pro Tape  

LISTEN @ AGES OF BLOOD BANDCAMP