AF027 Vicious Blade: Siege of Cruelty Cassette
AF027 Vicious Blade: Siege of Cruelty Cassette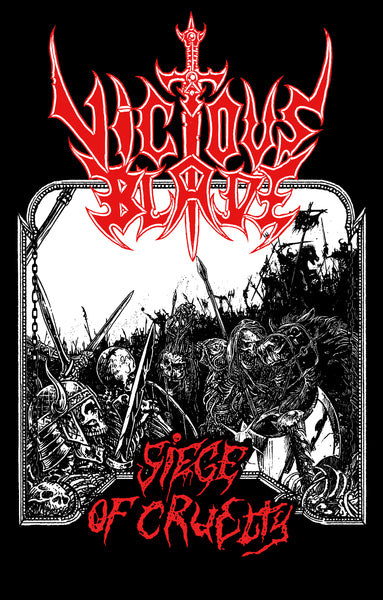 Vicious Blade returns with an ep featuring five tracks of relentless, blackened thrash metal in the realm of Sacrilege, Discharge, Venom and Nasty Savage.   No filler on this recording, just an assault that fuses Thrash, D-Beat and Punk with blazing aggression that will want to make you rip your face off.  
Recorded and mixed by Jason Jouver at +/- Recording and mastered by Dan Randall at Mammoth Sound Mastering.  Featuring artwork and logo by Skaðvaldur Art.  
Released Friday, June 24th.
Also available on CD and 12" Vinyl.