AF021: The Incursion: Pandemonium
AF021: The Incursion: Pandemonium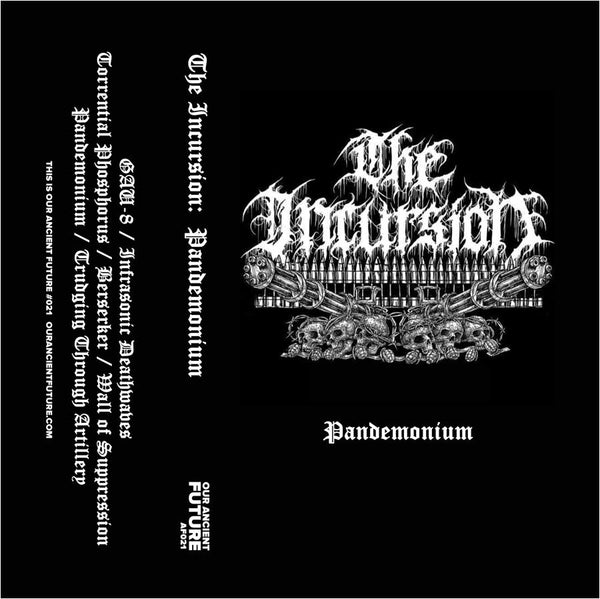 Now deeply-ingrained in the hostile American underground, the California black/death psychoterrorist cell The Incursion strike again with their deadliest and most elaborate attack yet.
Ominously and appropriately dubbed Pandemonium, the trio's third assault contains seven sadistically engineered shots of weaponized black/death noise. Three of these tracks stand proven by previous acts of domestic and international terror, such as the band's Demo 2019 and the Trudging Through Artillery cassingle, but the bulk of the munitions deployed here constitute completely new material and unheard-of tactics from The Incursion. T
Those who seek the aural and mental abuse similar to that dealt by bands such as Nuclearhammer, Konflict, Tetragrammacide should ask themselves why they're still reading. Support the war against all. 
Pro Cassette / Edition of 100
LISTEN @ OUR ANCIENT FUTURE BANDCAMP
LISTEN @ THE INCURSION BANDCAMP